Friday, October 9, 2015
Migrants; CYBER!; UNHRC; War on Crazy; Election 2016; LGBBTQQIAAP; Shut Up Slave!; Native Ads; Pocahauntus; Chemtrails; Caliphate!; Elite$; Agenda 2030; Ministry of Truth; NA-Tech News; mac & Cheese; Eugenics; Raw, and all your usual listening whilst pointing at the Truthers,Fakeologists;Wiggers, Christian Fun-Da-Mentalists,Muslim Apologists,and other assorted Actors Activists Operatives and Nutballs who Infest our little corner of the Flat-Internet Favourites!
The Thursday Show.
Download
Posted by foon1e
at 5:52 AM
No comments:


Listen
Download
Hour 1 -
Gerald Celente
-
Trends Come Home
Listen
Download
Hour 2 -
Zachary King
-
Satanic Hollywood
Listen
Download
Hour 3 -
Zachary King
-
Satanic Hollywood
56k CF
Renses' site
Posted by zapoper
at 1:40 AM
No comments:


Thursday, October 8, 2015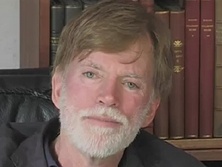 European American: Dr. Duke interviews New Testament Scholar on the Christian scripture concerning Jews!
Dr. Duke had as his guest for the hour Biblical scholar and broadcaster Blake Sawyer. Dr. Duke asked Mr. Sawyer about the relationship between God and the Jews as reflected in the New Testament. Mr. Sawyer explained that in the New Testament that there is not a single word about the restoration of a state of Israel and that it is clear that Jews killed Jesus.
He also points out that in the Old Testament, God's promises to the Jews were all conditional on their behavior, and that the Jews broke their covenant. "We are in the great apostacy," he said, pointing out that even self-proclaimed Christian ministers like John Hagee have to cite Talmud quoting Rabbis rather than even the Old Testiment when they make their twisted case for Christians supporting Israel. He finished up by making it clear that the antichrist of biblical prophecy is to be a Jew, and not a Muslim.
Davids' site
Rense Archive
56k CF
Download
Posted by zapoper
at 12:13 PM
2 comments:


Wednesday, October 7, 2015
What do we know ?
Keane's You Tube
A View from the Bog
Posted by delcroix
at 9:53 PM
4 comments: