Saturday, December 20, 2014
Listen
Download
Hour 1 -
Harry Cooper
-
World War 2
Listen
Download
Hour 2 -
Harry Cooper
-
World War 2
Hour 3 -
Encore
56k CF
Rense' site
Posted by zapoper
at 2:55 AM
No comments:


Cynthia McKinney on truth-in-politics; John Morgan names Princess Diana's MI6 assassin
First hour: Cynthia McKinney
was elected to Congress in 1992 and served six terms before running as the Green Party's 2008 presidential candidate. (Don't blame me - I voted for her!)
From
Cynthia McKinney's biography
: "On the first anniversary of the release of the 9/11 Commission Report, McKinney presided at a Congressional Briefing where dozens of experts and family members of 9/11 victims gave nine hours of testimony critiquing the Report's errors, omissions, and recommendations. Further testimony on 9/11 was heard at the Congressional Black Caucus' annual legislative weekend in September 2005, where McKinney also organized a brain trust panel dealing with political attacks on black musicians, including the MK-ULTRA and COINTELPRO programs conducted by the FBI from the 1950s to the 1970s." Her
courageous grilling of Donald Rumsfeld on the 9/11 inside job
is the stuff of legend.
Second hour: John Morgan
says:
A bombshell new book published this week names the MI6 officer who headed the operation team that carried out the assassination of Princess Diana in Paris in late-August 1997.
READ MORE
HERE
Kevin's blog
TruthJihad.com
Freedom Slips.com
32k CF
Download
Posted by zapoper
at 12:08 AM
No comments:


Friday, December 19, 2014
As early as the third century A.D., the great Roman Jurist Ulpian noted that
information obtained through torture was not to be trusted because some people are "so susceptible to pain that they will tell any lie rather than suffer it" (Peters, 1996). This warning about the unreliability of information extracted through the use of torture has echoed across the centuries.
***Read full article here***
*More information here
Posted by WHOOLI
at 4:05 PM
No comments:


Thursday, December 18, 2014
November 16, 1999 Hours 1 and 2 - Andrew Gause - The Great Money Swindle
Download
Rense Radio
a view from the bog
Posted by delcroix
at 4:09 PM
No comments: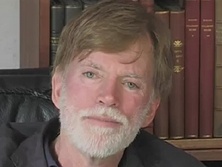 Dr. David Duke will startle and shock you today with documented proof of a massive Jewish hate campaign and war on Christmas and Christmas traditions in the Western World. He quotes directly from Jewish sources and has such a powerful and logical presentation that anyone with simply a smidgen of open-mindedness will have an awakening to the reality of the Jewish-dominated society in which we live. He points out the banning of Christian symbols at Christmas, while Jewish symbols representing Jewish massacres of their enemies are erected on public land are erected in the USA and around the world. He shows how the media is completely controlled, because it does not expose the denial of rights to the 98 percent non-Jewish population to honor its traditions while the 2 percent of the population are given supremacy in their right to celebrate their own ethnic purity and power! He also has a deep discussion with Dr. Patrick Slattery on the nature of the conspiracy that Alex Jones always talks about, how Alex Jones talks about some conspiracy of money when it is at heart a powerful globalism with a racial-supremacist core. Dr. Duke shows how the Gentiles involved are actually servants who have their power dependent on their subservience to Zionist power, as although the world banking and media establishment supports open borders for America and Europe, it steadfastly supports the racist, terrorist, ethnic cleansing genocidal state of Israel. Why? Because any members of the establishment know that if they dare oppose Jewish supremacy they will be economically destroyed and media demonized. This is a powerful show that you MUST SHARE with every loved-one…mail the link to this article to every friend in your email address book and post it on your Facebook and twitter pages!
David's site
Rense Archive
56k CF
Download
Posted by zapoper
at 1:34 PM
No comments:


Frank L. DeSilva - The Metaphysics of Blood & The Future Folk State
Frank DeSilva is the author of many articles, books, essays and poetry, which have accrued over a lifetime of intense searching, challenging the great Ideas of Politics, Philosophy, History, Social Science, and matters of race. His search for Truth has known no limits, and has often taken him into areas of life that few have traveled. We'll discuss his belief that Race describes a unique and important aspect of the human species, and that each ethnic group must, at all costs, liberate themselves from that pernicious melding of the modern's view of Globalism, which would deny all distinct life-forms from existing on the planet, turning true Diversity into that of the equality of the slave. Mr. DeSilva sees all these biological beings as being part of a greater spirituality, and the Metaphysics of 'blood' are a consistent and dominant theme throughout this interview. In this special 2 hour interview, we'll explore concepts relating to folk consciousness, race culture, and the spirituality of race. We also discuss how modern thinking has led Western men and women down a divergent path. Now we have a culture developing beside our true one that is not based on nature. Then, we delve into Frank's book Foundations for the 21st Century, a work designed to introduce the novice to the world of Ethno-Nationalism, that is, the Truth regarding Race as the primary force behind the forming of Nations and Political States. Frank shares his thoughts on what is important in the future folk state. Later, we discuss the notion of high culture and natural aristocracy among men and women. Frank closes with advice for younger generations.
Download
Radio 3 Fourteen on Red Ice Creations
A View from the Bog
Posted by delcroix
at 1:33 PM
2 comments:


Russian Currency Wars : The Stuff Spy Thrillers Are Made Of
Topics
-Andy goes into fascinating detail on the Ruble, Russia, Currency Wars, Oil, Ukraine and The Boys playing tough in each others sand box.
-The Blogasphere is awash in sensationalized stories of Countries dissatisfied with the dollar – monetary history suggests this is nothing new.
-The Civil War – Free the people and enslave the money
-Texas listener is saving for an RV – Andy suggests, buy it now
-Since 2008 banks are allowed to credit their paper "assets" at what they think they are worth, not what the market says they are worth
-Five strange items in the just signed spending bill
-ISIS is the only entity using real money on the Planet
-What would the effect be of Russia selling all their Treasury debt?
-The best way to purchase silver in Canada is…
-The excrement is going to hit the fan next year and it's going to be ugly
-Listener asks, "What if I spend 500K on coins now and we get a deflationary depression?
-And what would Andy buy if $500K landed on his desk tomorrow?
-Many questions on the possibilities regarding bail in's and Andy answers them all
-Should one buy a home now, or save some and wait?
The Real World of Money Archive
Andy's site
Download
Posted by Mami
at 1:02 PM
1 comment:


"As long as everybody has a gun we're all the same size. I keep hearing so much about people banning guns, Target's banning guns, and these people are banning guns. Don't they realize that's where people with guns are going to go? I want to take the opposite approach. How can I make my place safer?
" Cox told a local
NBC affiliate
.
"And I realized that we have a lot of good people that carry a firearm in Louisiana -- my cousins and relatives included -- and I'm equally as safe when they're here, and I need to encourage that."
***Read full article here***
*Eric Holder: "We Must Brainwash People About Guns"
*Detroit police chief gives credit to armed citizens for drop in crime
*N.C. Sheriff Urges Residents to Arm Themselves to Battle Crime
*Jews Lead Gun Control Charge
*Obama Explains Why They Stage Fake Shootings
Posted by WHOOLI
at 12:00 PM
No comments:


Anyone fancy some *FREE* Video Editing software? WonderFox & MajorGeeks Christmas
Giveaway 2014 is now available by clicking on the link,and downloading some Christmas
cheer: Fully working Video software to rip,edit and watermark anything you fancy!
Have fun!
Posted by foon1e
at 6:43 AM
3 comments:


Listen
Download
Hour 1 -
Devvy Kidd
-
A Bitter Christmas For America
Listen
Download
Hour 2 -
Charles R. Smith
-
WW3 Soon Starting In Unkraine?
Listen
Download
Hour 3 -
Dr Richard Alan Miller Phd
-
The Darkness Enveloping America
56k CF
Rense' site
Posted by zapoper
at 1:50 AM
No comments: