Saturday, November 22, 2014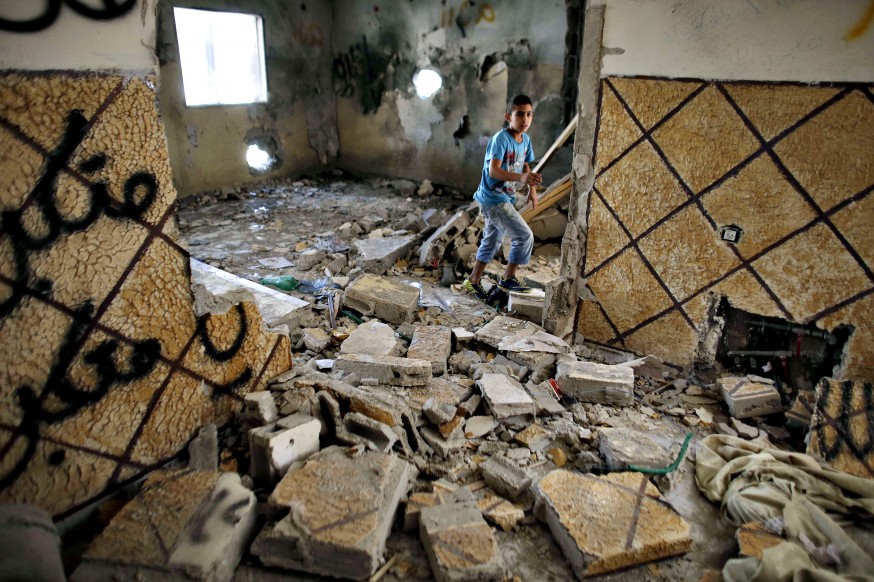 In addition to destroying the homes of Palestinians as a punitive measure, Israel uses the practice as a bureaucratic tool to "Judaize" Palestinian areas of East Jerusalem and the rest of the occupied West Bank, as well as inside Israel's internationally recognized pre-1967 borders. (See here for more on Israeli government efforts to Judaize East Jerusalem.)
Israel normally destroys Palestinian homes and other structures under the pretext that they've been built without permission from Israeli authorities. However, in reality Israel makes it almost impossible for Palestinians to obtain construction permits in occupied East Jerusalem and the 60% of the occupied West Bank that is under full and direct Israeli control (Area C) under the terms of the Oslo Accords. ***Read full article here***
*Israel Keeping Palestine in State of Poverty, Fear
*Sexual Consent & Israel's Biggest Lie — The Orange Strikes Back
*Binyamin Netanyahu: Obnoxious, pathological liar
*The Blood of Palestine is on the Hands of the Bribe-Takers
*ANTI-SEMITE!
*Israel's Plan To Obliterate Gaza
*Gaza 2014
*Gazans were slaughtered. The European Union has no comments.
*Some important information about the Holocaust
Posted by WHOOLI
at 6:34 AM
No comments:


Friday, November 21, 2014
Human Caused Global Warming is not being researched; it is being promoted. Al Gore and his fellow investors have spent over a hundred million dollars in creating a crisis of human-caused global warming out of (quite literally) thin air. They are not doing this out of the goodness of their hearts. They expect to reap billions in profits from the trading of Carbon Credits, a "license to pollute" available for a price and subject to brokerage fees. One of the people Al Gore relied on to create this scheme was Ken Lay, late of ENRON, aka the Crooked "E". Al Gore plans to use Carbon Dioxide to do to the world what Ken Lay did to California using electricity; loot the people!
***Read full article here***
Posted by WHOOLI
at 9:12 PM
No comments:


Health Impact News has just received urgent information from health care workers at
Hope Assisted Living & Memory Care
in Dacula, Georgia. According to our informants, on Friday November 7, 2014, all the residents received flu vaccinations. They all reportedly developed a fever immediately, and within one week, five of the residents died.
According to its website, Hope Assisted Living & Memory Care specializes in Alzheimer's and Dementia care. Our sources indicate that 5 fatalities in one week is extremely unusual, as the center "maybe loses a couple of people every 6 months or longer to Alzheimers."
***Read full article here***
Posted by WHOOLI
at 8:41 PM
No comments: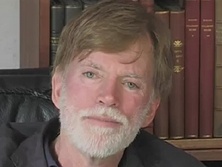 Dr. David Duke, Don Black and Dr. Patrick Slattery have an amazing show today beginning with the unconstitutional amnesty action by Obama. He shows how it frankly cannot be called an action by Obama as he is just a Zio-Puppet and does whatever his masters want. Dr. Duke also shows how Republicans such as the conservative Icon Ronald Reagan did the first great amnesty and arranged for it by law which did immeasurable harm as it was like a neon sign to illegals that if they come to America illegally there will be ways to get amnesty in the future. Then the three of them talk about the evolution of both "right" and "left" toward an understanding of the truly extreme racism that ruled America, our media, banking and politics: Jewish racism!
David's site
Rense Archive
56k CF
Download
Posted by zapoper
at 3:12 PM
No comments:


Official statistics from the Ministry of Information in Ramallah have revealed that 1,518 Palestinian children were killed by Israel's occupation forces from the outbreak of the second Intifada in September 2000 up to April 2013.
That's the equivalent of one Palestinian child killed by Israel every 3 days for almost 13 years. The ministry added that the number of children injured by the Israelis since the start of the Second Intifada against Israel's occupation has now reached 6,000.
***Read full article here***
Posted by WHOOLI
at 5:13 AM
1 comment:


TODAY; Caliphate!; NA-Tech News; SnowJob; Agenda 21; Armageddon; CYBER!; F-Russia; Ebola; EuroLand; Vaccine$; Shut Up Slave!; Baustin; Weekly Hooker Report; HitJob; 2TTH; War on Chicken/Turkey, and all your usual listening whilst tuning-out from the delusional blathering of the "Faithful" favourites.
Download
Posted by foon1e
at 3:20 AM
1 comment:


Listen
Download
Hour 1 -
Patricia Doyle, PhD
-
Deadly Chagas Epidemic
From Illegals
Listen
Download
Hour 2 -
Dr. Bill Deagle MD
-
Multiple Updates
Listen
Download
Hour 3 -
Dr. Henry L. Niman, PhD
-
Ebola Update
56k CF
Rense' site
Posted by zapoper
at 1:48 AM
1 comment:


Thursday, November 20, 2014