Monday, September 1, 2014
Charles starts the show by talking about mass immigration, specifically Muslims in Belgium. He then discusses the cruise ship industry and finishes the show with examples of movies that were made before the WTC towers were brought down and have the numbers 9/11 popping up in them. (No callers)
Listen Live
from 8-10am Eastern on weekdays.
Call in number:
508-422-7010
Massachusetts USA
Truth Hertz 2 Chat
HTML5 Version
Outside Radio Archive
Skype Call
A View From The Bog
64k CF

Download

STREAM PLAYER FOR MOBILE

(live)
Posted by zapoper
at 4:37 PM
No comments:


Sunday, August 31, 2014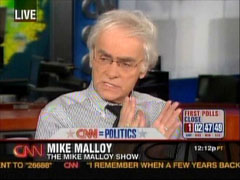 Reasoning with a Zionist is an oxymoron. It is as self-contradictory as saying something is falsely true.
This, we have no doubt, is the conclusion everyone who has tried to have a rational, fact-based debate with Zionists would have drawn.
If that is also your experience – or if you have never had the misfortune of debating with a Zionist – then you will want to listen to the two short clips below from Mike Malloy's radio show.
***Watch Mike Malloy deal with the bullshit here***
Posted by WHOOLI
at 8:50 PM
3 comments:


Guest:
Dennis Wise, producer of The Greatest Story Never Told
News Page
Deanna's site
Official chat room
Spingola Speaks .Info
Download
Posted by Mami
at 6:23 PM
2 comments:


The purpose of Israel's political firewall is blocking out and discrediting the testimony of the people it abuses on a daily basis and their supporters, through using high level elites.
The Friends of Israel Initiative
FII's declared purpose is a familiar one if you are familiar with Israel's propaganda initiatives: Combating "the deligitimization of the State of Israel at home, abroad and inside the institutions of the international community"....
Not one word about the Palestinian people and what has happened to them from 1948 to the present day. Not a single word or syllable anywhere on FII's website. The clear message is that the Palestinian people do not exist except as terrorists and delegitimizers who refuse to accept Israel's continued stealing of their lands, murdering their people and treating them like dogs. The sole purpose of the FII is to delegitimize Israel's critics and dismiss the Palestinians as dogs.
Is this a bit harsh? When the Palestinian people are ignored to this degree, I don't think it is. The message of The Friends of Israel Initiative is a message that Israel's propaganda machine very much wants everyone, especially the power brokers in the West to hear … and believe. What the rest of us believe is irrelevant, because to the propaganda machine and power brokers, "the people" do not count. By now that should be eminently clear to anyone who follows the daily news. Am I being needlessly cynical? Sadly, I don't believe I am.
***Read full article here***
*The Blood of Palestine is on the Hands of the Bribe-Takers
*ANTI-SEMITE!
*Israel's Plan To Obliterate Gaza
*Some important information for the jews
Posted by WHOOLI
at 5:31 PM
No comments:


Multiculturalism poll, with Owen Jones. Poll shows a 95% NO to multiculturalism.
I think it is working perfectly well. It was designed to destroy cohesion, to create conflict, and to drive people insane. Great work, Thanks Jews
Derick1259's You Tube
A View from the Bog
Posted by delcroix
at 4:43 PM
No comments:


Saying it as he see's it as usual. Shaun speaks about a great many things, including covering some articles from the Daily Slave.
On this edition of Two's Company, Three's Allowed, Shaun speaks about:
Homosexuality and the Daily Slave covering these subjects
Indian doctors taking over – Peter Schaenk's horror story
Michael Brown's juvenile records
Jewess Joan Rivers on her death bed
George Galloway gets pounded by a Jew
Facebook Moments & more…
Download
The Daily Slave / Radio
a view from the bog
Posted by delcroix
at 4:07 PM
1 comment:


Host : Ognir
Topics : End of Gaza Genocide
The Foley Hoax Explained
MikeWB
Multiculturalism
Rotherham rape system
and more
Download
The Information Underground
A View from the Bog
Posted by delcroix
at 3:58 PM
2 comments: