Monday, February 6, 2012
Ruth Bader Ginsburg makes some interesting comments about sources of potential changes to the Constitution. She also advocates for the age of sexual consent to be moved to 12 years old.
Job numbers are being forged, or, at least, misstated.
Congressional member insider trading is ostensibly being addressed in the House of Representatives.
A Florida representative is stripped of his position due to his stance on prison costs.
Vaccines are still a point of contention for those who wish to handle their own health.
Kosher excise tax is present in the majority of processed foods.
Listen
Download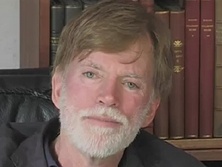 Today: Dr. David Duke and Gary John in China discuss the need for worldwide struggle against Zionism!
Download
David's site