Monday, January 9, 2012
Guest: Ronald MacDonald -- NewPeopleOrder.com
Vincent Finelli -- USAprepares.com
The media is beginning to wake up to Ron Paul's message. John offers two clips to illustrate the changes in: media coverage of Paul and government involvement in education; along with anecdotal reports from Vince, Ron, and callers.
During the second hour, jobs and the character of market controllers are discussed.
Download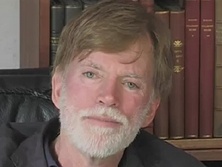 Today: Interview with Adrian Salbuchi about the Iran case.
Download
David's site