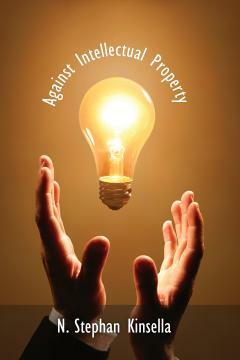 Stephan Kinsella on Against Intellectual Property
Stephan Kinsella joins Our Interesting Times to discuss his book
Against Intellectual Property
. We talk about the origins of intellectual property and how it has actually stifled innovation. We also discuss how such things as patents and copyright are violations of genuine property rights and freedom of speech.
Stephan Kinsella is Founder and Director of the
Center for the Study of Innovative Freedom (C4SIF
). He is a patent attorney and a former adjunct professor at South Texas College of Law who has published numerous articles and books on IP law, international law, and the application of libertarian principles to legal topics. Stephan's website is
StephanKinsella.com
.
Timothy's Podcast
Download