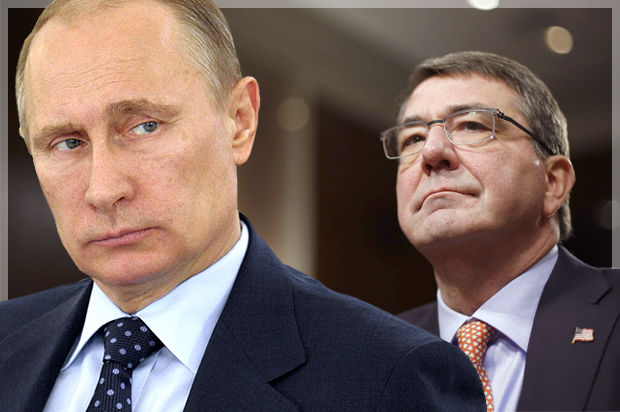 It is thus a very interesting "coincidence" that, so soon after Carter's remarks, Russia would indeed face "reprisal attacks" within its own borders.
It is also interesting to note that Carter would suggest that facing "reprisal attacks" from ISIS would be reason to abstain from fighting the terror organization, since his argument is precisely the opposite when arguing for other NATO countries to join in the phony bombing campaign in Syria and Iraq.
It is widely known amongst informed circles that the
United States and NATO intelligence
along with the GCC and Israel control and maintain
terrorist networks across the globe
, including in and surrounding Russia. This fact alone is a partial
reason that Russia has become involved
in Syria to begin with in order to prevent terror attacks and NATO-backed terrorist proxies from marching on Moscow in the same way they did on Tripoli and Damascus.
***Read full article here***