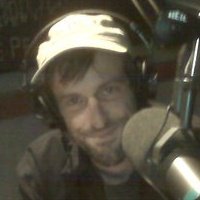 First Interview
Grant F. Smith, author of
Big Israel: How Israel's Lobby Moves America
, discusses the Obama administration's proposal to greatly increase US aid to Israel; and Grant's federal lawsuit claiming that
any such aid should be illegal
since Israel is a nuclear-armed state that hasn't signed the Nuclear Non Proliferation Treaty.
64k CF
Download
Second Interview
Former CIA officer Philip Giraldi discusses former CIA Acting Director Michael Morell's
New York Times
op-ed wherein he
endorses Hillary Clinton for president
and accuses Donald Trump of being an unwitting recruit of Vladimir Putin.
64k CF
Download
Third Interview
Eric Margolis, a journalist and author of
American Raj
, discusses the seemingly
endless and pointless US war in Afghanistan
, exacerbated by the "bumbling, stumbling" Obama administration foreign policy team of Susan Rice, Samantha Power and Hillary Clinton.
64k CF
Download
Scott Horton.org
LRN